North Carolina CFMs
Click here for a list of NC Accredited
Certified Floodplain Managers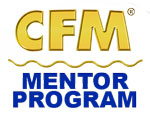 Questions?
Inquiries concerning the North Carolina CFM program, including applying for upcoming exams, continuing education, renewals, etc, should be directed to the NCAFPM CFM Administrator:
Anita L. Larson
Certification Coordinator


cfm@floods.org
ASFPM
575 D'Onofrio Dr., Ste. 200
Madison, WI 53719
Phone 608-828-3000
Fax 608-828-6319
North Carolina Floodplain Manager Certification
The North Carolina Association of Floodplain Managers has established a state program for professional certification of floodplain managers. The program recognizes continuing education and professional development that enhance the knowledge and performance of local, state, federal and private-sector floodplain managers.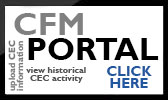 The CFM Exam
The CFM examination is "closed book" and is held in a proctored classroom environment. All examinations will be pass/fail and the results will be held in strict confidence. NCAFPM requires that 70% of the answers be correct in order to earn a passing grade. Please see below for CFM Exam Preparation.
Application Package and Continuing Education Information:
Upcoming Exams - 2017
North Carolina Certified Floodplain Manager (CFM) Exam Schedule
Friday, October 27
8:30-11:30 AM
at the NCAFPM Fall Floodplain Institute
Fairfield Inn & Suites
Marriott - Charlotte Uptown
201 S. McDowell St.
Charlotte, NC 28204
Friday, December 1
8:30-11:30 AM
Catawba Valley Community College
2550 Hwy 70 E.
E Campus Room 1050
Hickory, NC 28602
Note: To take the CFM Exam, you must apply in advance and your application must be approved. The normal deadline to submit your CFM exam application to ASFPM is two weeks before the exam date.